Trying to save money but don't have a lot of time for coupons? This Cash App hack is an easy way to save a few dollars with very little hassle.
I must admit that long gone are my extreme couponing days. I spent countless hours hunting deals, clipping newspapers and sorting my stockpile. Staying at home with my son was a huge financial sacrifice and coupons really helped get us through the diapers and formula stage. Back then I was so good at it that I could spend $20 a week for the three of us!
This post contains affiliate links for your convenience. If you click on a link and make a purchase I earn a small commission to help me run this site at no cost to you. Read my full disclosure here.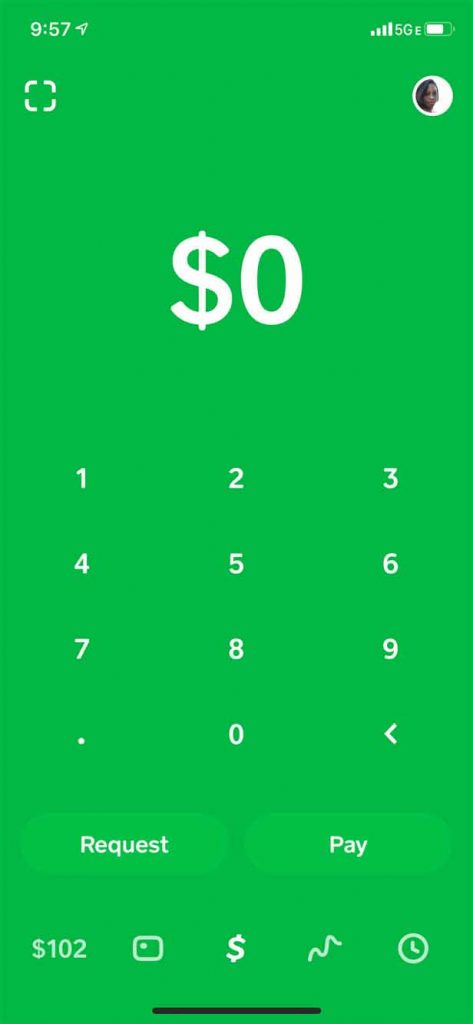 But what most coupon-ers don't tell you is that couponing to that extent is almost a full-time job. What you don't spend in cash you will spend in time. One way or another you're going to pay.
We've been blessed to no longer have to rely so much on cutting coupons and now have more financial freedom. BUT that doesn't mean I'm willing to part with a dollar very easily. On the contrary; having to budget to the penny taught me to be wise with every purchase I make. So even though I don't coupon heavily anymore, I'm always looking for ways to save a buck!
I still use all my cashback opportunities like Rakuten. And the easiest way I've been saving money lately is by simply using a Cash App Hack to save 10% on groceries in Aldi and Publix, home products, restaurants and anything in Walmart! Yes, I get a 10% discount in Walmart almost every time I shop.
RELATED: How to Earn Extra Cash for Christmas
What is this magic you ask?
Using the Cash App Visa Debit Card
Welp, unless you've been living under a rock, I'm sure you're already using Cash App. I mean I can't imagine you not. So, let's assume you're already keen on the ease of sending and receiving money from friends and family on the regular through the joy of your little phone.
But did you sign up to receive the Cash App Visa Debit card? If you haven't you must. It's a debit card just like the one you get from your bank. No credit check required and you can use it just about anywhere. As long as there is money in your cash app you can swipe away. Please note: your transaction will be declined if the balance is not available on your app. It will not be pulled over from your connected bank account. You can use with a pin number or like a credit card for online transactions.
(Avoid using it at gas stations as it requires a balance of $100 before you can get gas).
How to Apply for the Cash App Visa Debit card.
Tap the Cash Card tab on your Cash App home screen.
Press Get Cash Card.
Tap Continue.
Follow the steps.
You card will be mailed to you within 10 business days. (With your customized signature design on the front.)
Now, for the good part.
The App likes when you use the Visa debit card. So much so that it pays you to do so!
Every time you shop or eat out, check your boost section on your app. You'll find several retailers are listed with 'Boosts' Available. These boosts offer savings of 10-15% when you pay using your Cash App Card.
I know what you're thinking: "Ugh, I don't want to carry a balance on my cash app card."
RELATED: How to Save Money on Home Decor
Well, you don't have to friend. In just a few short seconds you can just transfer exactly what you need to your App then pay using your card. I typically have my app open and ready. Once I hear my total, I transfer the money (it happens instantly) and I save my coins!
The Cash App Boost In Action
Here's a look at my recent Walmart transaction.
I selected the Walmart Boost.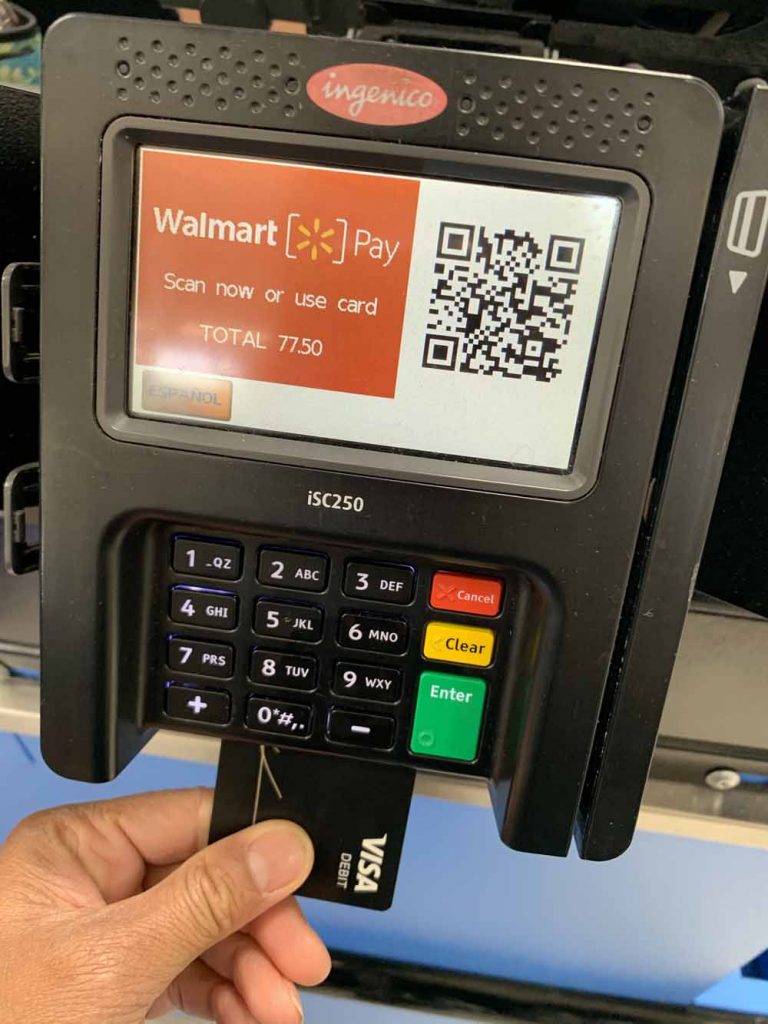 My grocery total is $77.50. I transferred the full amount to my cash app account. I pay for my groceries using the card and the App applies a boost to my cash app total. Your retailer receipt will not reflect a discount. However, the Cash App will charge you less.
Cash App only charged me $70! The account takes 10% off the total balance including tax. This was just a happy accident that my total was exactly the max boost to be applied.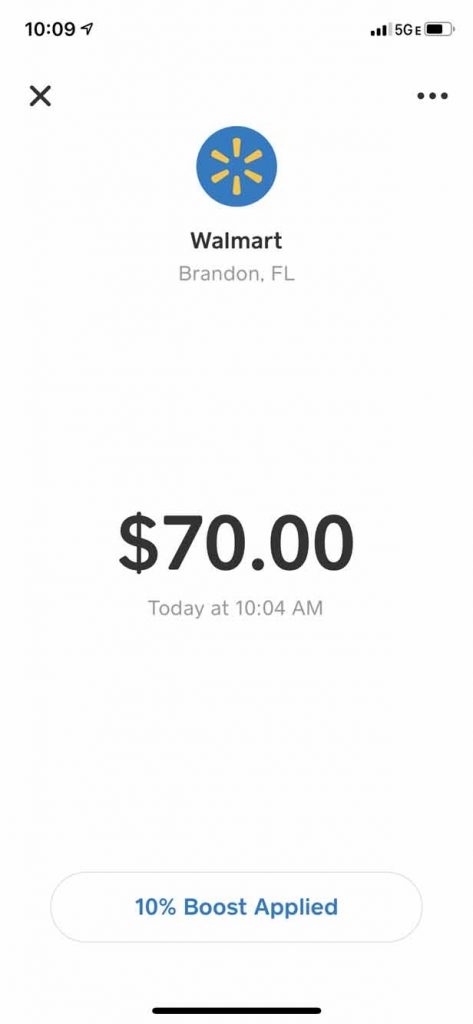 IF it sounds complicated, I promise you it's not.
Now Walmart is always the pain-in-the-neck oddball. To earn it's 10% off boost, you sometimes have to use the card 10 times. If I feel like playing that game I will, but sometimes I can't be bothered. Most other boosts are accessible immediately.
Most boosts are available to use right away and the retailers change regularly. I typically find boosts for Chick Fila, Chipotle and Wendy's. For the past several months there has been a 10% off any grocery store boost available every seven days.
Be mindful of the expiration dates and amount restrictions. For instance, the Walmart boost is a max discount of $7.50
So tell me, will you start using this little Cash App hack or is it too much of a bother for 10% . I'd love to hear your thoughts.