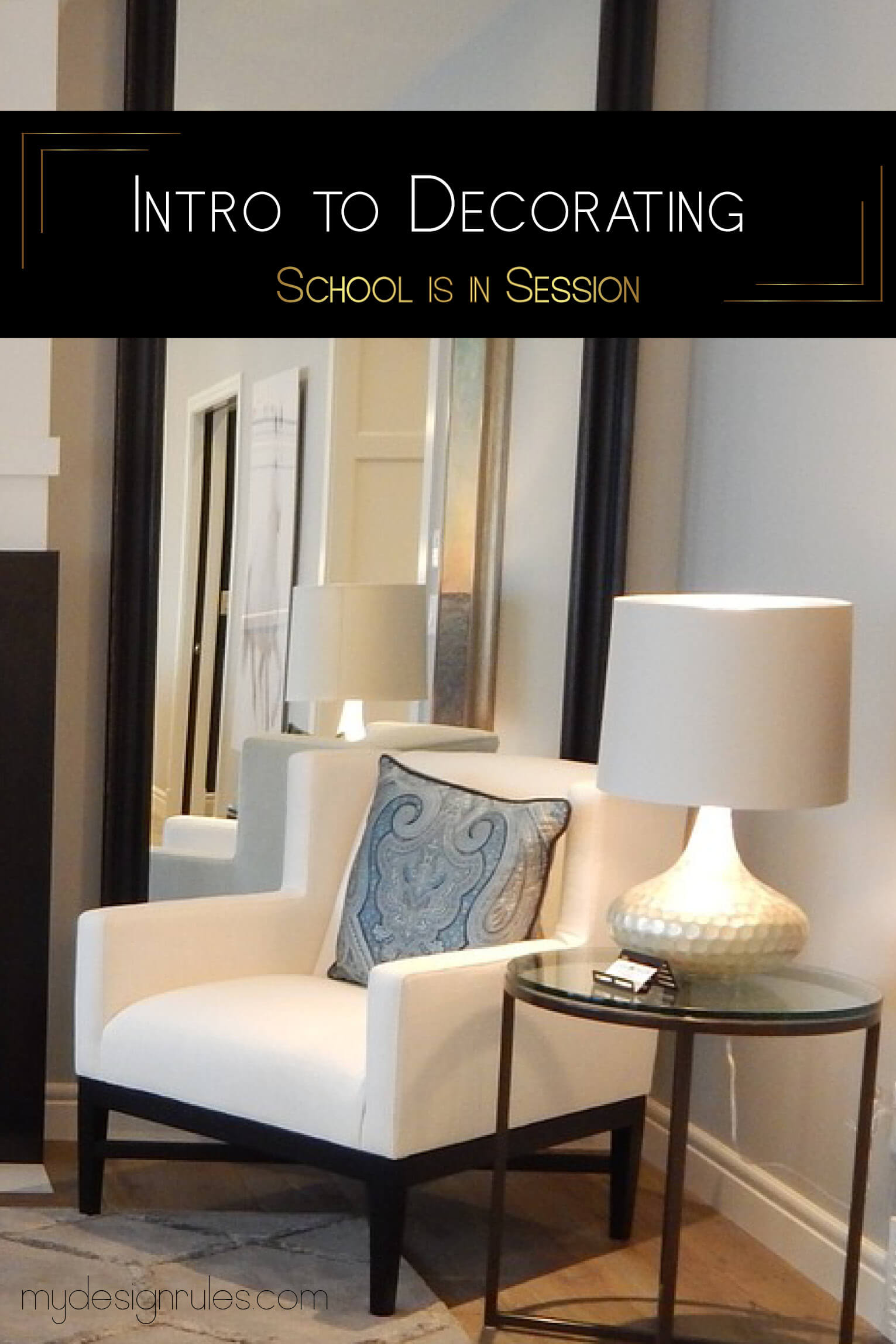 I lived in my home for 13 years before I started decorating. You read that right. Thirteen years. My husband bought our home four months prior to our engagement. We were a young 23, straight out of college. The house he selected was in decent shape, but cosmetically just didn't do anything for me. I was grateful for the new digs when we married, but I had no idea how to decorate it.
So, for 13 years I did nothing. This is probably shocking to many of my friends and family who knew me as an over-the-top event decorator, marketing guru and graphic designer. You would think my house should be FULL of style; but OMG it was soooo not. We lived with white walls, builder-grade everything, and black leather bachelor pad furniture. When my son came along in 2009, his nursery got the works and I later created a big boy's room. In fact, it's the only room that has had two décor schemes. Pitiful.
In 2015 I finally got over my "what-am-I-going-to-do-with-this-house" funk and started turning my house into a real home. And friends, I had no idea where to start. Designing a room for an infant and 6-year-old is very different than putting together the living areas.
I devoured Pinterest, magazines, blogs and anything visual. I didn't have a décor budget to work with so I tried to do everything on the cheap. As I learned more and more I began to see patterns in what I was doing and eventually found my stride. Decorating was overwhelming at first, but I started developing systems that helped me make better choices. I also caught the DIY bug.
Understand that designing your home takes time. This is a marathon and not a sprint.
I've created the School is in Session Series to give you a foundation for decorating your home. Understand that designing your home takes time. This is a marathon and not a sprint. If you put in the effort, you'll reach the finish line. We are going to dig into the systems I created so you can bypass a lot of the struggle I went through. I can't wait to share them with you.
Our first School is in Session lesson will help you define your family's Signature Design Style. I've got a plan and a helpful cheat sheet to aid you.
Now, I'm giving you some homework. Yes, homework! I promise it's easy.
Homework:
Start pinning your favorite rooms on a Special Pinterest Board called: My Ideal Home. That's it. Pin away lovelies. If you haven't already sign up for access to my Free Decorating Libary.