I'm a sucker for pretty packaging. Whether it's a gift or not isn't even in question. Beautifully wrapped anything makes my heart pitter-patter. So when it was time to select my favorites from the Happy Holidays Link Party, I naturally gravitated to holiday gift wrapping ideas.
First up is Habiba from Craftify My Love.
If you need a tutorial on how to achieve gorgeous wrapped gifts…this a is great one with step by step photos and a video. Bonus, the paper she chose for the tutorial is simple so you can easily follow along.
But simple doesn't mean plain. I love how modern this packaging came out.
Now that you know what you're doing. You can give another technique a try with Rachel's tutorial on how to wrap gifts using scrapbook paper from Adventures of a DIY Mom. Back in the day I was a bit of a scrapbook paper fanatic. So this was right up my ally. I still use scrapbook paper anyway I can because it's so versatile. I'll be picking up a few pieces to try this out.
And my final favorite are these adorable gift tags used on kraft wrapping paper by Maria, the Interior Frugalista. The wrapping is eco friendly and budget friendly and you know I like a quick cheap DIY. I plan to add a few of these cute tags to my son's gifts. His room is buffalo check for Christmas.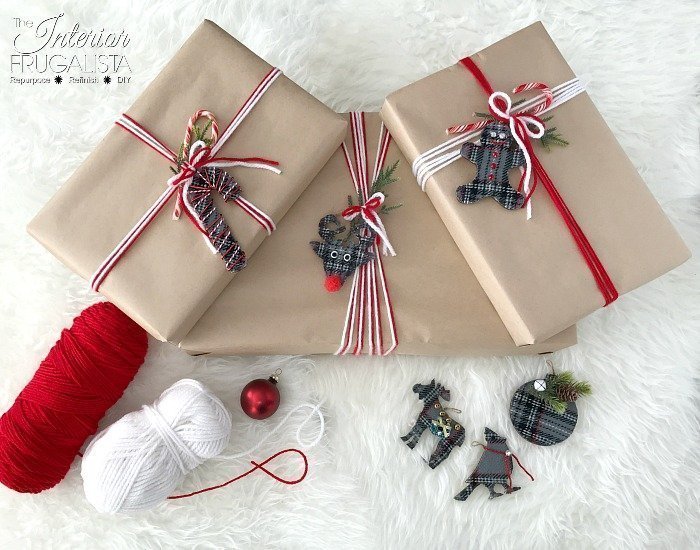 Have a great time wrapping gifts and have a very Merry Christmas!